Say goodbye to the days of feeling guilty about indulging in instant ramen. After reading about Immi, we decided to try the social media famous ramen and write an honest IMMI Ramen review. Is IMMI Ramen worth the hype? Read on to find out.
We've all been there; it's a busy night after work; the last trip to the grocery store seems like weeks ago, the fridge is near empty, and there's nothing in the cabinets except a trusty pack of ramen noodles. Ramen is always reliable and can be doctored up to create something flavorful and delicious. Add soft-boiled eggs, frozen edamame, and leftover veggies – voila! I call this my "struggle meal."
I call ramen my "struggle meal" because I practically considered instant noodles its own food group when I was in college. BUT it's also a comforting and satisfying bowl of flavor and warmth at any time. I write a ton about healthy living and wellness, and the last time I read the ingredients list on a pack of traditional instant ramen, I cringed. There has to be a healthier way to enjoy a good meal when the pantry is bare. So I began my search for healthy ramen.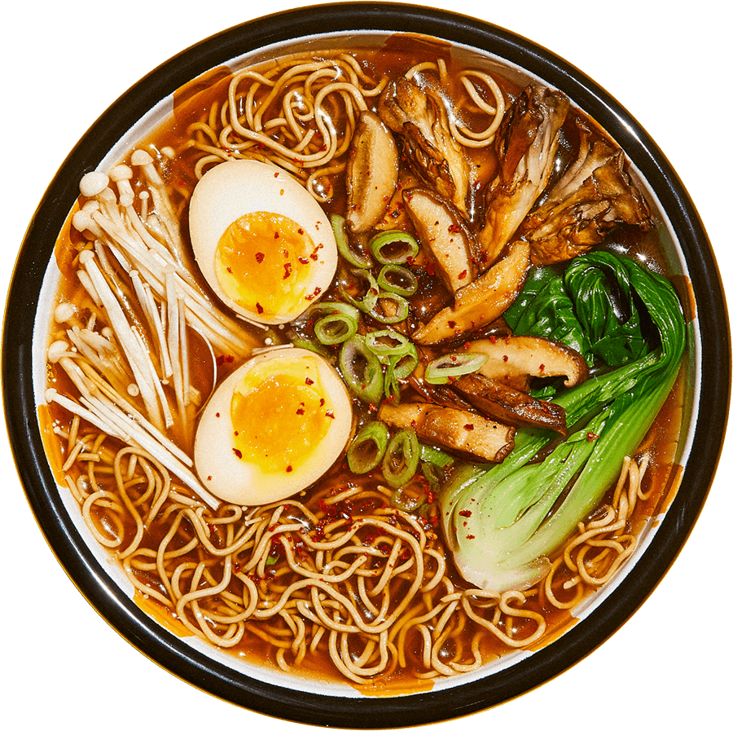 My IMMI Ramen Experience
Enter IMMI – surprisingly healthy instant ramen. IMMI is a plant-based alternative to your run-of-the-mill instant ramen. Founders Kevin Chanthasiriphan and Kevin Lee grew up in Thailand and Taiwan, respectively, and set out to give their favorite staple a healthy makeover. IMMI Ramen has lower carbs and more protein than the other top brands. I'm telling you – 21 grams of protein and only 6 grams of carbohydrates! 100% plant-based.
The Immi Ramen Difference
We can see the difference between IMMI and traditional in this graphic from the IMMI website. IMMI boasts 890mg of sodium versus the average brand's 1310mg, 21g of protein versus the average 6g per serving, and low-carb heaven with 6g of net carbs versus 40g in the average cup of noodles. My jaw dropped after seeing this comparison when writing the Immi ramen review.
Our Honest IMMI Ramen Review
IMMI offers three flavor varieties – "beef", Tom Yum "Shrimp", and Black Garlic "Chicken". My plant-based peeps know how hard it is to find delicious soup flavors that don't contain meat. The meats are in quotes, but the flavor profiles are definitely not. I was pleasantly surprised by the flavor of the broth.
The very best use of these ramen noodles (in my humble opinion) is as a nutritious base for a "struggle meal." This means that IMMI is perfect for adding all your favorite fixins' and still reaping the benefits of increased protein from plant-based and healthy ramen. My favorite things to add to IMMI Ramen are eggs (hard or soft-boiled), edamame, Bok choy, bean sprouts, chives, mushrooms, or other veggies around in my fridge. Put some soy and sweet chili sauces on top – YUM.
Maybe I should call IMMI Ramen my "anti-struggle meal" since it's so tasty and easy! The cooking instructions were super simple to follow. IMMI did take a little longer to cook than traditional "instant" ramen (7-ish minutes), but it was very similar to the ramen I'm used to and produced deliciously-textured al dente noodles. I slurped these babies right up, and I didn't even feel heavy, tired, or puffy from the sodium afterward. I felt more energized by the broth.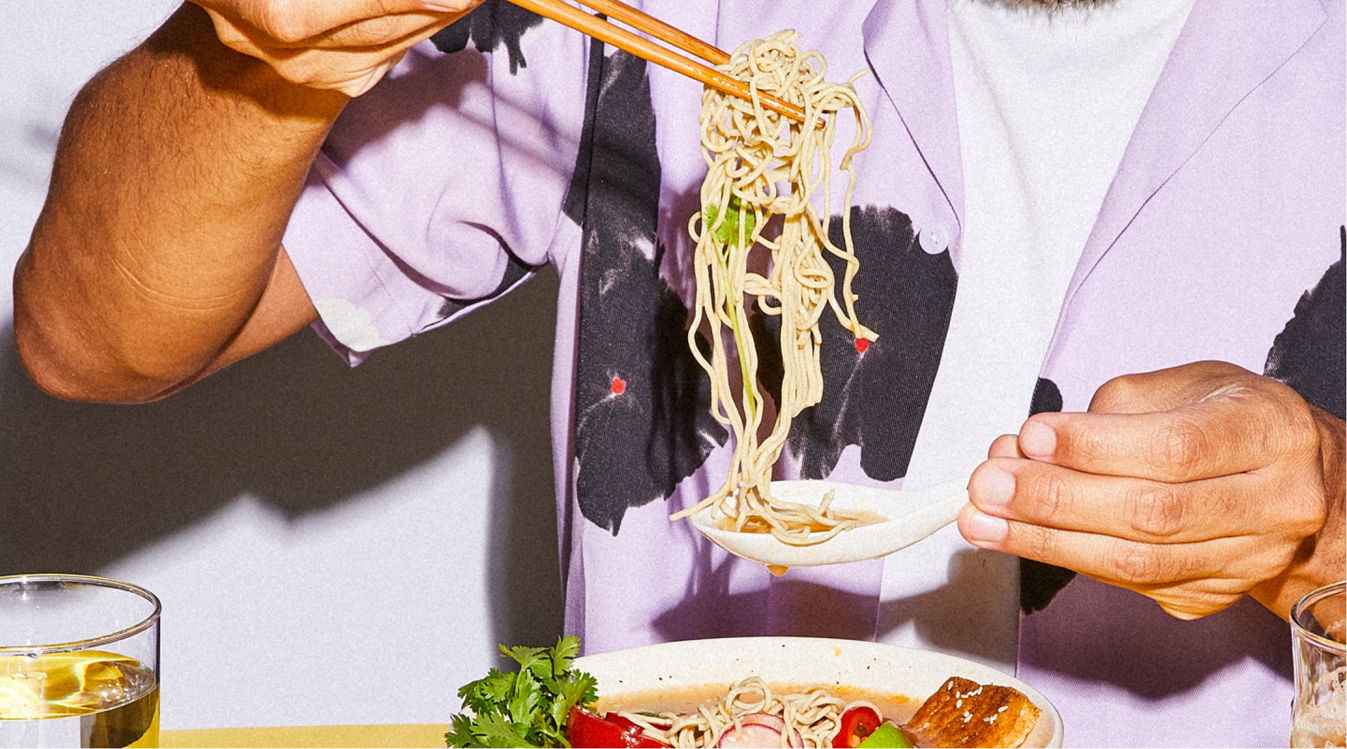 By now, you must know that I love a good Amazon link, but IMMI Ramen is also available on their site or in Whole Foods, Wegmans, and The Fresh Market stores! Although the price point is a bit high compared to your average dollar ramen, I still think it's worth picking up a pack.
If you value your health and want to add protein to your diet, IMMI is changing the ramen noodle game.  
Interested in trying IMMI? Try it yourself here.