We need to replace our makeup with clean beauty. My Little Mascara Club is helping us be kinder to our skin, starting with mascara. 
Some people don't realize how much maintenance goes into being "low maintenance." There are hair appointments, nails, facials, teeth whitening, lashes, etc. It is an exhausting yet pampering self-care experience to ensure we're the gorgeous first thing in the morning. Of course, I woke up like this.
Since my beauty routine is almost as long as my CVS receipts, I've recently been taking a harder look at the products I'm putting on my skin. Clean beauty refers to products that contain no harmful (or questionable) ingredients that are commonly found in beauty products. Many companies promote clean beauty products as consumers get savvier about the ingredients they're buying.
Replacing your entire makeup bag or skincare shelf can seem daunting just because you read one Goop article about non-toxic beauty. But I promise it's easier than you think, and you can take it one step at a time – starting with your mascara.
Most mascaras on the market contain a chemical called thimerosal, which is a preservative known to cause conjunctivitis and eyelid rashes. Why are we putting this product on our eyes? We need a cleaner alternative. Enter: My Little Mascara Club.
How it Works
First, throw that drugstore brand mascara away – I know it's been sitting in your makeup bag for over a year and is thoroughly expired. The FDA recommends throwing away your opened mascara after three months. The shelf-life for mascara is shorter than you think, because repeated use of eye makeup risks eye infections.
My Little Mascara Club is a subscription box with clean, effective mascara and safe lash care tools shipped to your door each month. Their tubes and wands are smaller than a drugstore brand and designed for a just-right one-month supply. And their shorter wand makes it easier to apply mascara and get longer lashes without clumping. Subscribing to one tube of mascara a month is only $12!!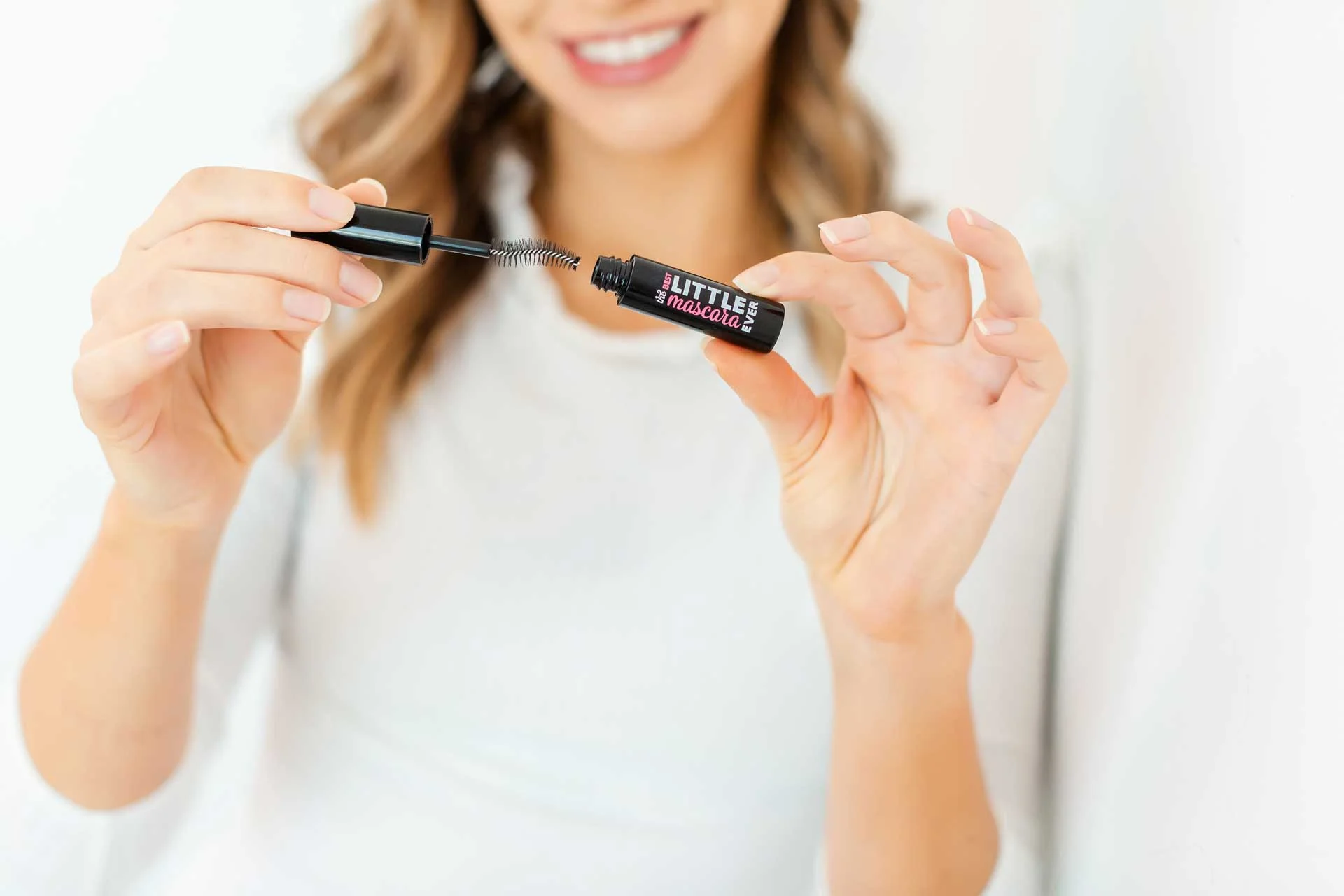 There are two formulas: Volume + Curl and Length + Definition. Both are made of over 90% natural ingredients (which is practically a myth for other mascara brands) and none of their products are ever tested on animals.
They'll even send you clean micellar water and reusable pads to remove your makeup without harmful face washes that strip your lashes and dry out your skin. All their products are affordable, but subscribers save up to 40% off.
Why My Little Masacara Club Is The Best Clean Beauty Product
There are virtually no ingredient regulations when it comes to beauty products. Brands can say whatever they want on the labels to make you think they're healthy. Luckily there's an app called Think Dirty. Since they launched in 2013, they've been helping consumers make sense of complicated labels on beauty products and objectively verifying which products are safe and healthy for use on our skin.
In 2021, My Little Mascara Club won the highest possible clean rating by Think Dirty. Their mascara changed the game, winning a 0 (on a scale of 1-10, 10 being the dirtiest) yet keeping their pricing to about $12 a tube.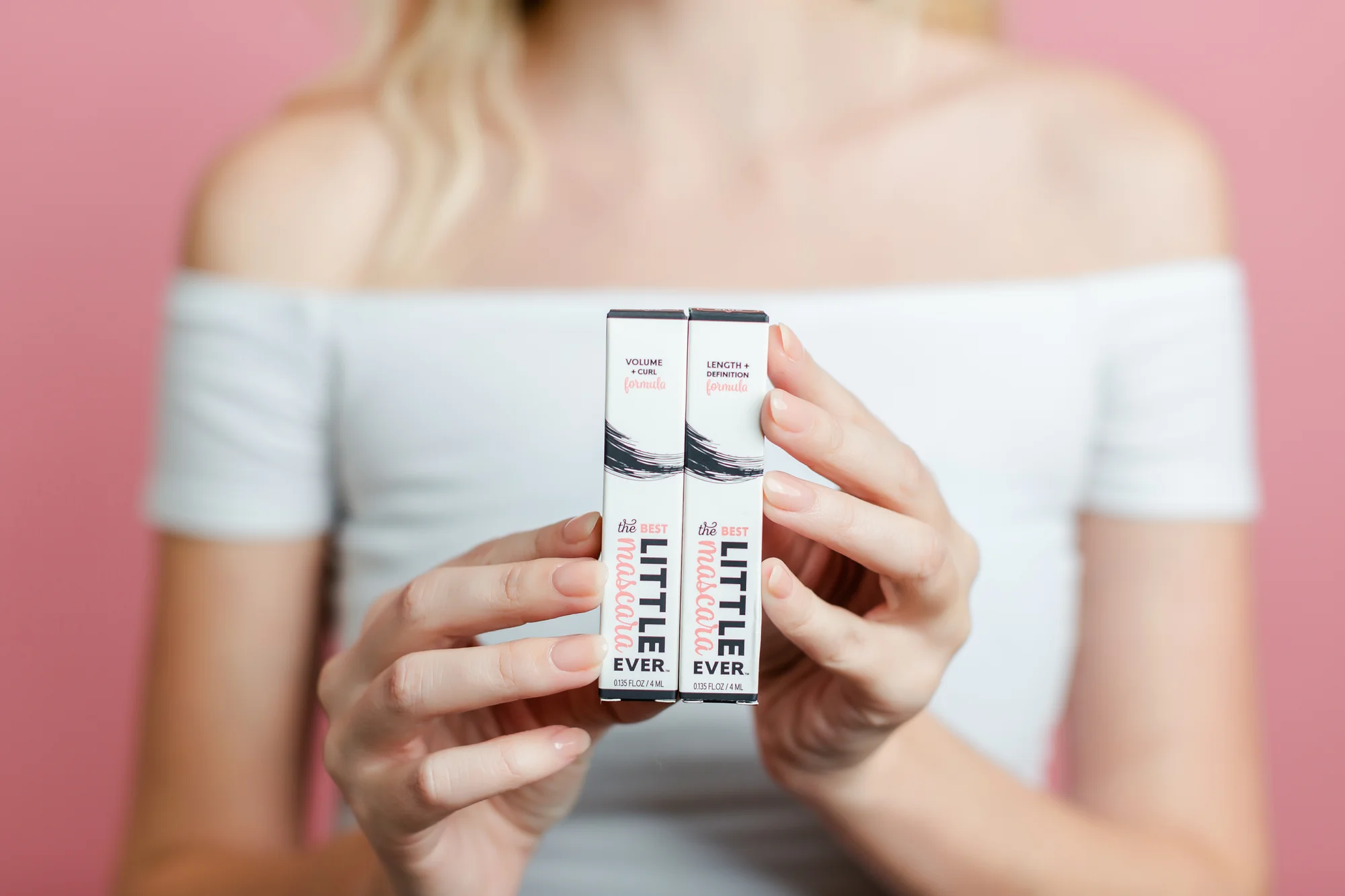 I can't recommend My Little Mascara Club enough. Their mission is to help women feel better about themselves by creating moments of happiness at your doorstep. If your mission is clean beauty, you have to start here.